new customer review about the signature shackle cuff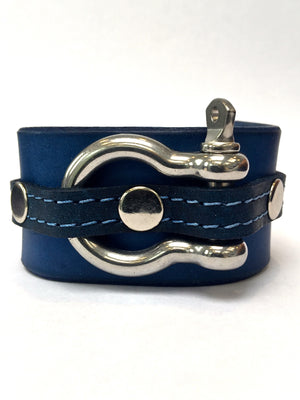 Another positive review for the signature shackle cuffs!
A little piece of trivia: this cuff (originally made in burgundy latigo leather) was the first ever -unisex- piece of leather jewelry that i designed. Hence the 'signature' moniker!
I really love my Shackle "Cuffs". Yes I couldn't decide on a color so I bought several.! The colors are beautiful deep rich colors. The Leather is really comfortable and durable. Put together very well and with care. I will be ordering custom two / color shackle bracelets soon.