You love a good party? We do, too!
Include NYET Jewelry into your next corporate event or friendly get together.
Delphine Pontvieux, designer and maker of the brand, will bring the jewelry to your house or at the location of your choice.

- We do not believe in force selling our jewelry to anyone, so there will be no lengthy "jewelry talk" or anything of the sort.
- We set up a beautiful display and will stand by to answer questions, help your guests try things on and/or design their custom handmade piece of jewelry.
- The party hostess/host is entitled to a credit in jewelry based on total sales during the event. Event guests also get to enjoy substantial discounts.
- Free in the Chicago area. Travel and lodging charges may apply if the event is located more than 30 miles away from Chicago.
SCHEDULE YOUR EVENT OR SHOPPING SESSION TODAY!
Size Chart
Size Chart
Measuring your Wrist Size:

To find your wrist size, wrap a tape measure around your wrist where the bracelet or cuff would be worn and match the length to the size chart below. If a tape measure is not available, you can use a piece of string or paper. Just mark the length needed to wrap around the wrist and then use a ruler to take the measurement.
Take the measurement where the product will sit on your body, not tight but with no slack either.
For custom orders, enter your size in inches or millimeters in the text box at check out (or mention it to me in a direct email).
For regular orders, pick the size that matches your size the closest. You can also order a larger size if you prefer a looser fit.
Miss Nyet Jewelry General Size Chart:
The bracelets are made to fit up to the mentioned wrist sizes below. (these measurements do not correspond to the actual size of the bracelet)
Bracelets:
Extra Small:     6 1/2"  (165mm)
Small:              7"         (180mm)
Medium:          7 1/2"   (190mm)
Large:             8"          (205mm)
Extra Large:    8 1/2"    (215mm)
Signature collection:  
Extra Small:    6 1/4"  (165mm)
Small:             6 1/2"   (165mm)
Medium:         7"         (180mm)
Large:             7 1/2"   (190mm) 
You've got style!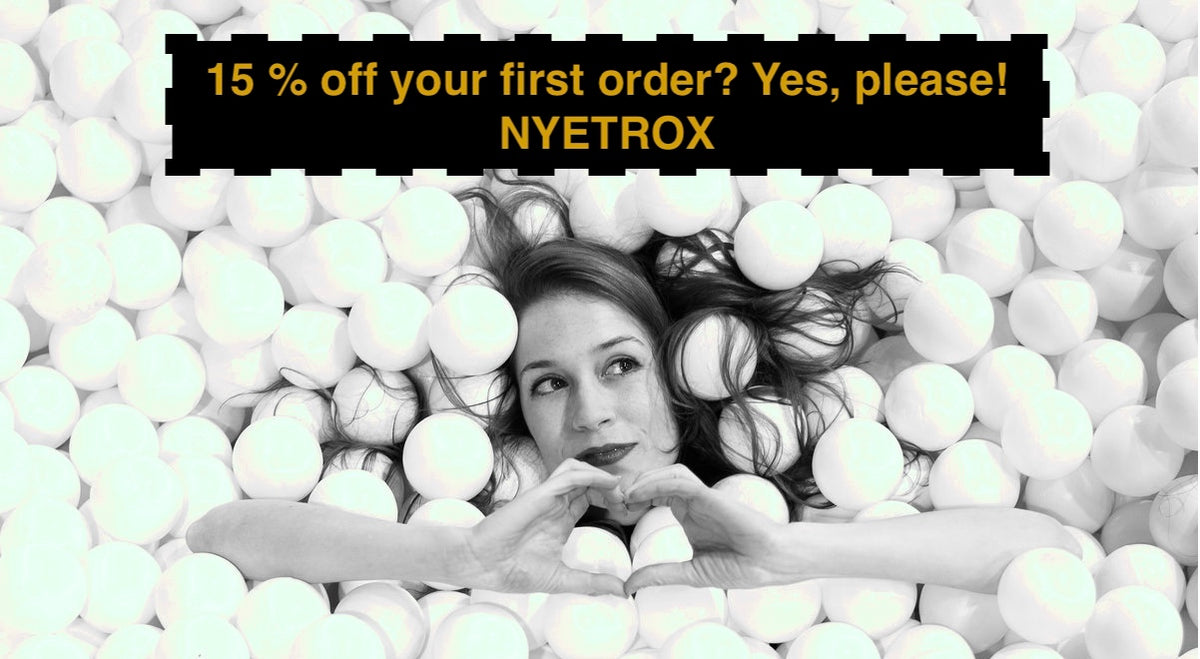 Be first in line to hear about  product launches, events & promotions + enjoy 15% off your first order on me, just to thank you for registering.